Black Mahal 8' 2 x 9' 11 - SKU 37759
Sale 33% Off
Rs.730,799
Rs.1,092,452
You save Rs.361,653
Estimated Delivery Time: Dec 16 - Dec 23
FREE nationwide delivery in 3-5 business days. International shipping via DHL or FedEx.
Design Mahal
Size 8' 2 x 9' 11 / 249 x 302
Weave Hand-Knotted
Color Black
Pattern Curvilinear
Pile New Zealand Worsted Wool
Foundation Cotton
Country Pakistan
Age New
Condition Perfect
Knot Senneh
KPSI 16 x 16 (256)
Shape -
Type None
Base Color Grey
We provide FREE Local and Nationwide Shipping via DHL / UPS with a delivery time of 3 to 5 days from our California, US warehouse or from Lahore, Pakistan subject to availability.
Customers are liable to any import or customs duties on arrival of the rug in their country. Please refer to our FAQ section for further details.
You may return your unused rug(s) in its original condition and packaging within 14 days of receipt.
You will be responsible for all return shipping costs with the same courier you received the rug(s) with.
US and Canadian customers can send return rug(s) to our US address in California.
In case of a return, you are liable to pay 5% re-stocking fee for internal company expenses such as handling, accounting, banking and other associated expenses.
We operate on very low margins, hence we do not encourage customers to adopt a "buy to try" approach.
If you receive a damaged item, Qaleen will assist you in receiving a replacement or refund as quickly as possible - at no cost to you.
For Further Query
Send us a note and we'll get back to you as quickly as possible.
---
Testimonials
What customers say about Qaleen
---
"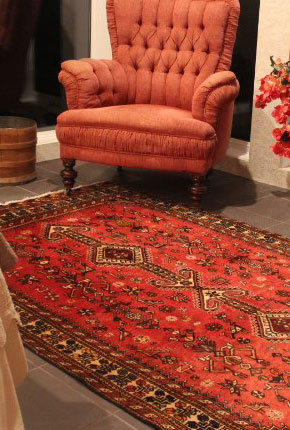 Natasha Khan
Happy with my shopping. The customer service is very cooperative. Quality carpet at a good price. Highly recommended!
F-10, Islamabad
"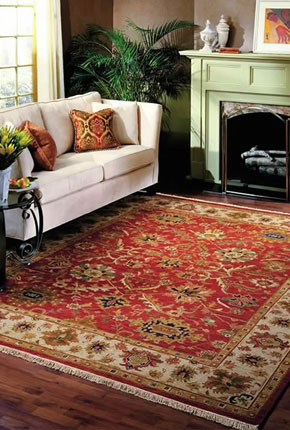 Aqsa Sadeeq
Lovely Ziegler rug and excellent customer service. The colors are more beautiful than in the picture and I love it! My lounge now looks straight out of a magazine!
DHA, Karachi
"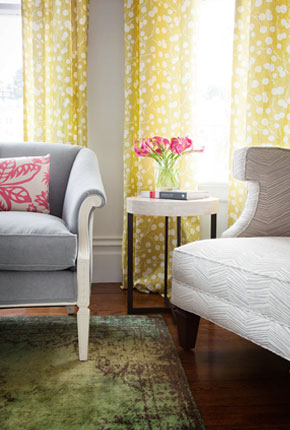 Kinza Aslam
I bought a beautiful Vintage rug from Qaleen. Great service and highly recommended!!
Islamabad